Our major project at this time is to save, move, restore and display the former home of the St. Jacques family. It was built in 1912 on a farm that originally totaled approximately 80 acres and went down the hill from below the St. Vital church property all the way to Highway 625. The Town of Beaumont is allowing the society to relocate the home to Parc Beacon Park that runs along the south part of 50th street along 32 Avenue in Beaumont. In fact, as you can see in the image below the park is part of the original family farm.
We have raised over $130,000 in donations and pledges for the project. We await the completion of the sale of the property and the house being vacated before we can proceed. Once this takes place we will begin by building a new expanded basement for the house to rest on. Once the basement is ready we will have the house moved to its new location and the restoration and upgrading will begin.
Please stay tuned on Facebook and/or Twitter for News Updates!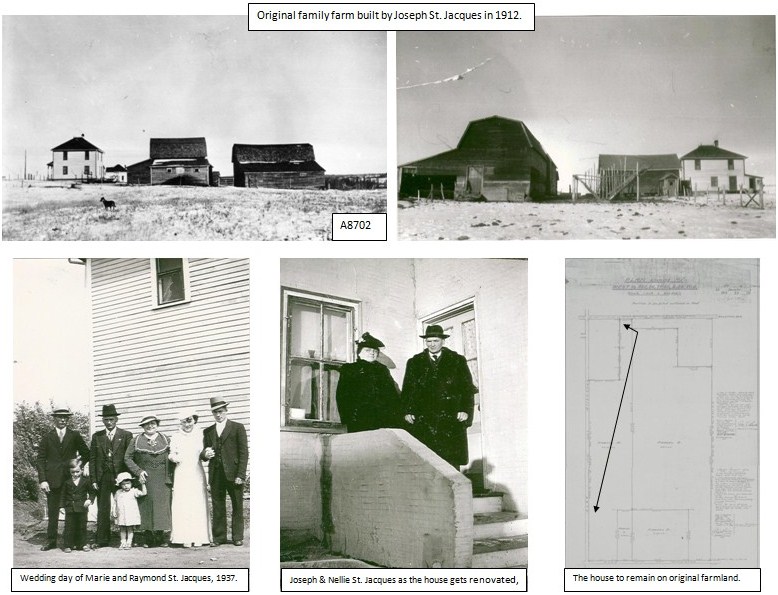 Click on the image to enlarge